Here was some of the hardware up for grabs! Thanks again to Chris and Lindsay Dobson, owners of The Roadhouse bar, Dobson's Pub, and Desparado's bar for sponsoring the trophies and medals. Also Willowhaven's Bulldogs and Canidae for the dog food! Michael L. from Calgary Metals for sponsoring the hall rental, and Bob and Deb Grant, from Rapid Fence rentals for keeping the crowd safe.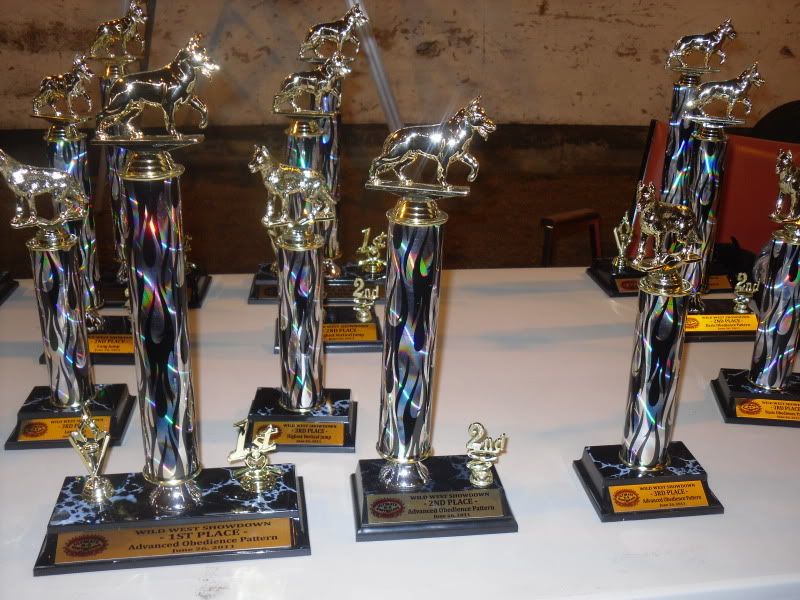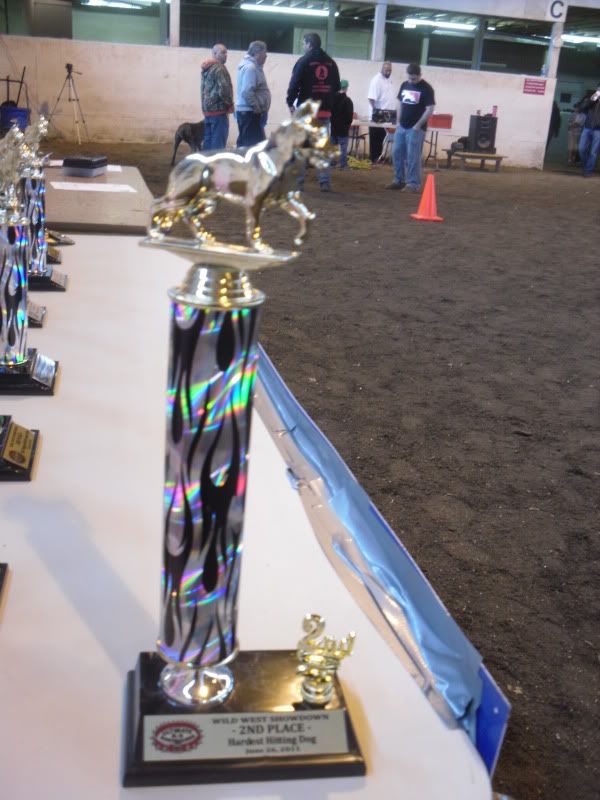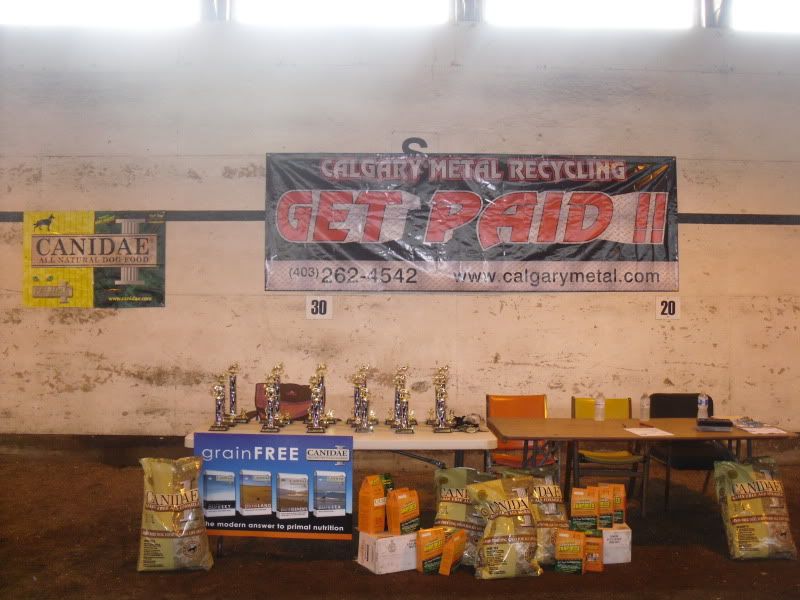 Thanks to the Food Crew, which was my son Shon, my niece Amber, and my sister in laws, Anita and Dori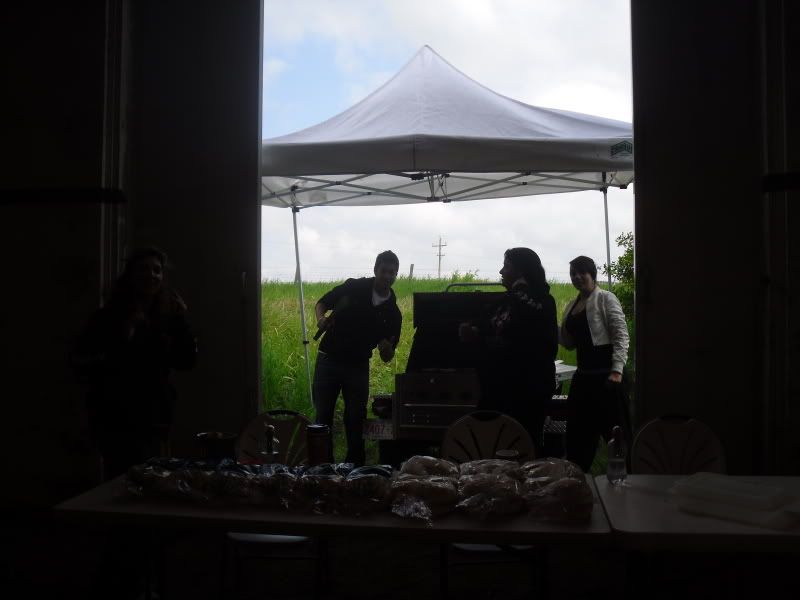 Thanks to the folks working the door, which was my other son Arek and his girlfriend Kelsey, as well as my daughter Leksie, her bff Maddy, and my niece Jacqueline and our friends son Brandon.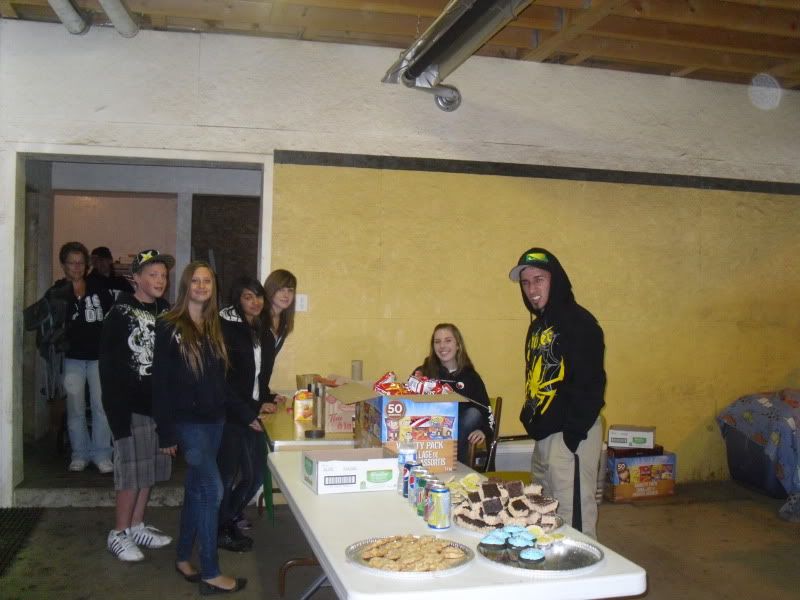 Shot of the crowd
Thanks to the staff from Rascals pet supply for the merchandise table!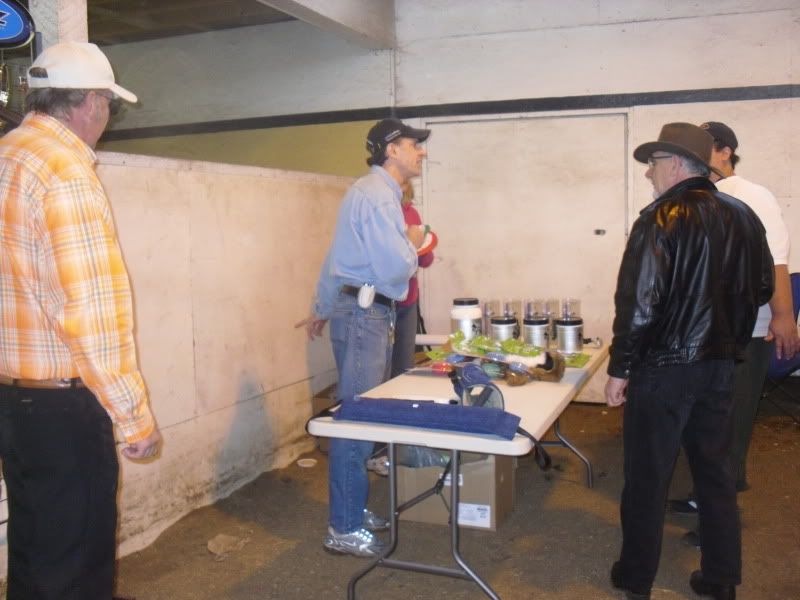 Big thanks to head judge Tony Pallotta and his wife Valerie for scorekeeping!
Also to my wife Tammy assisting them and also to Barry Sr. and Dan C. from Willowhavens for assisting in judging the hardest hitting event. Big ups to my Kennel Master, Big Kenny for timekeeping duties and keeping everyone in line, including the rowdy dogs!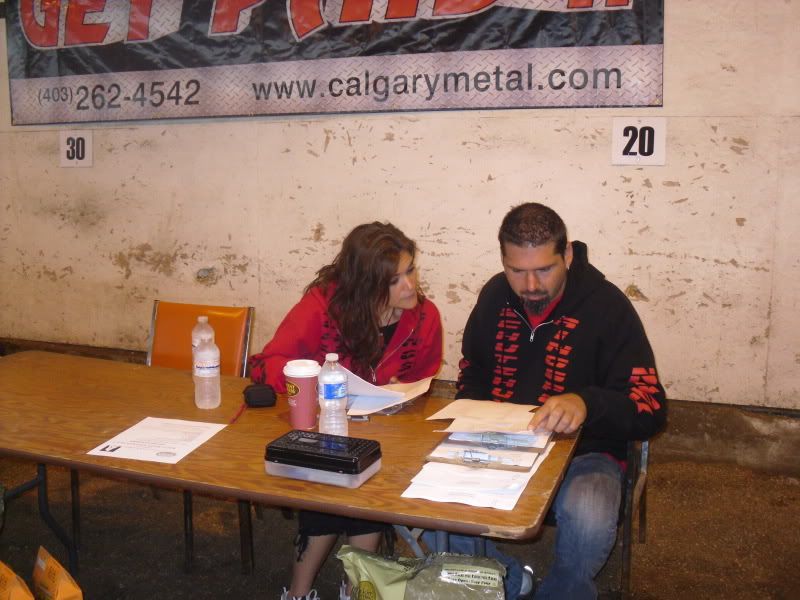 Talking over the rules with the contestants, Tony and I watching a demo of the basic Ob pattern being demonstrated by Jacob and Isis.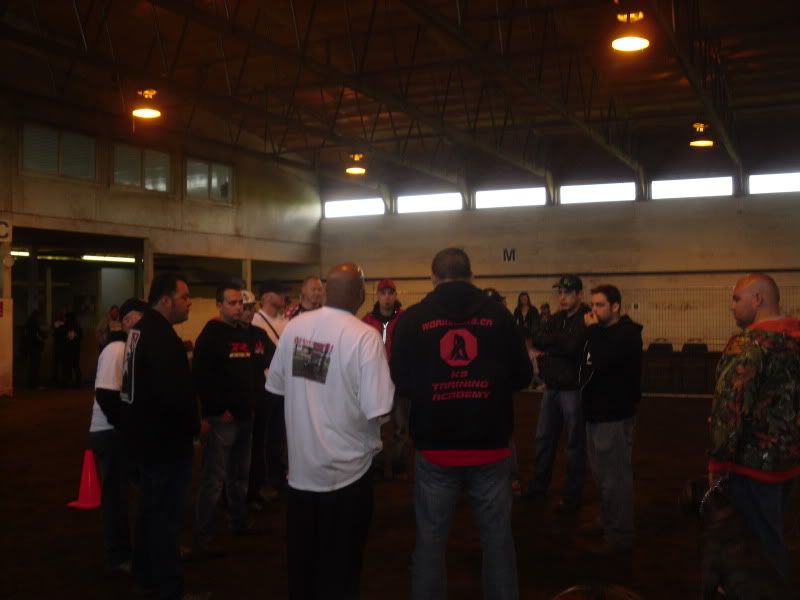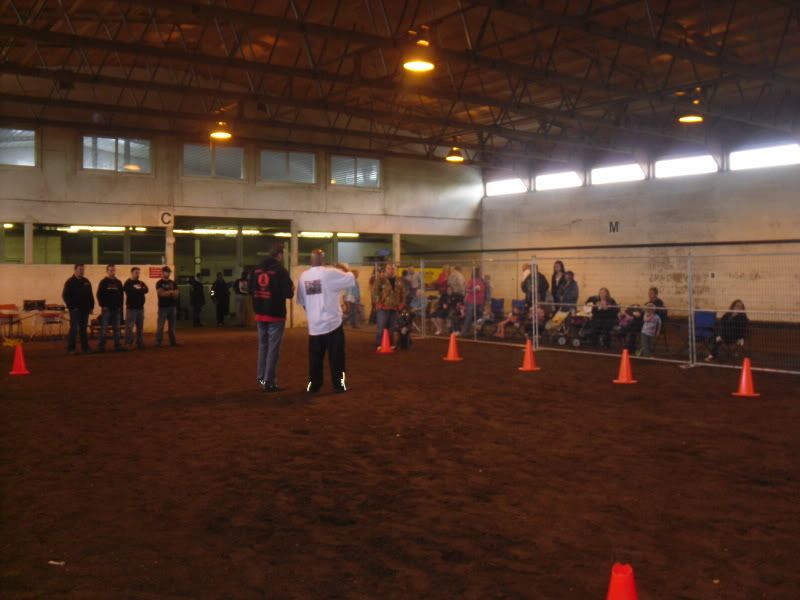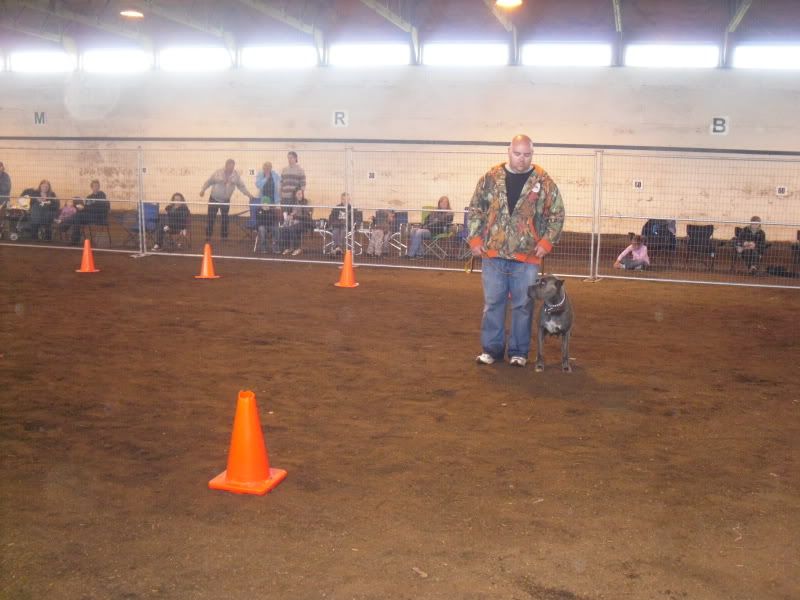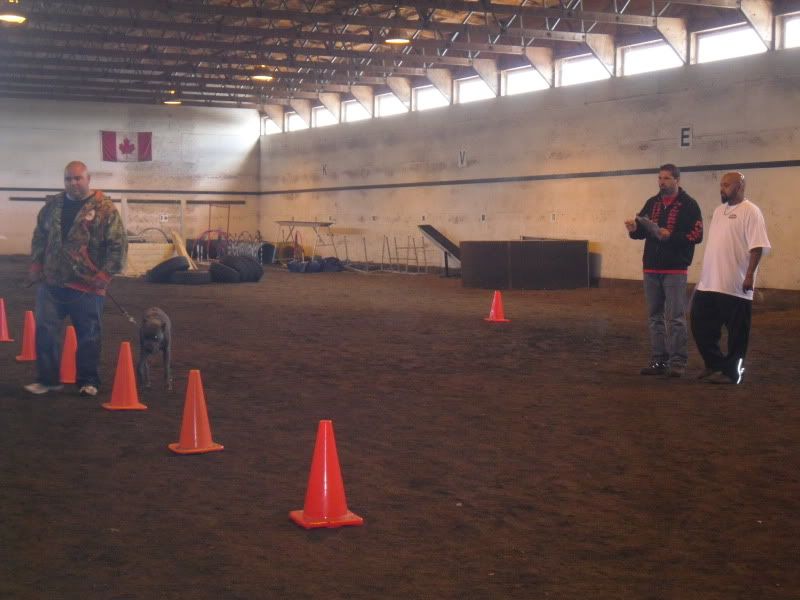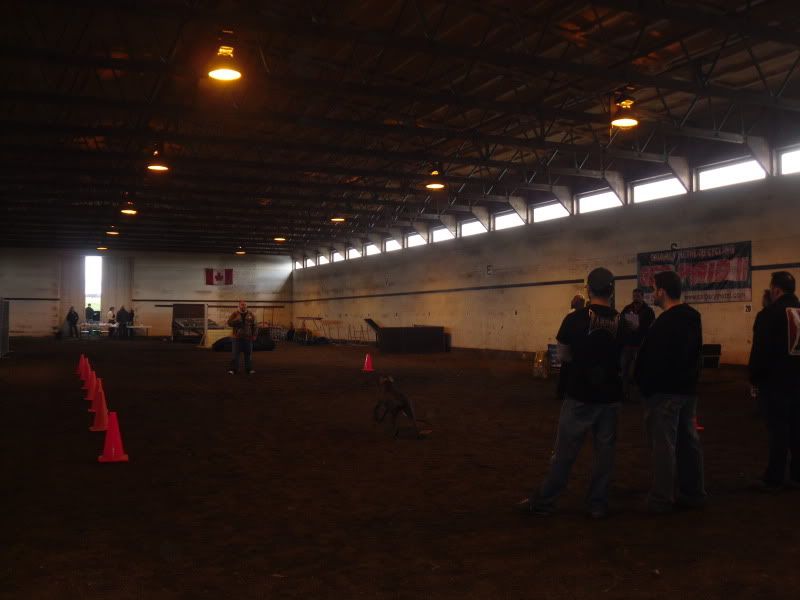 Your's truly mc'ing the event.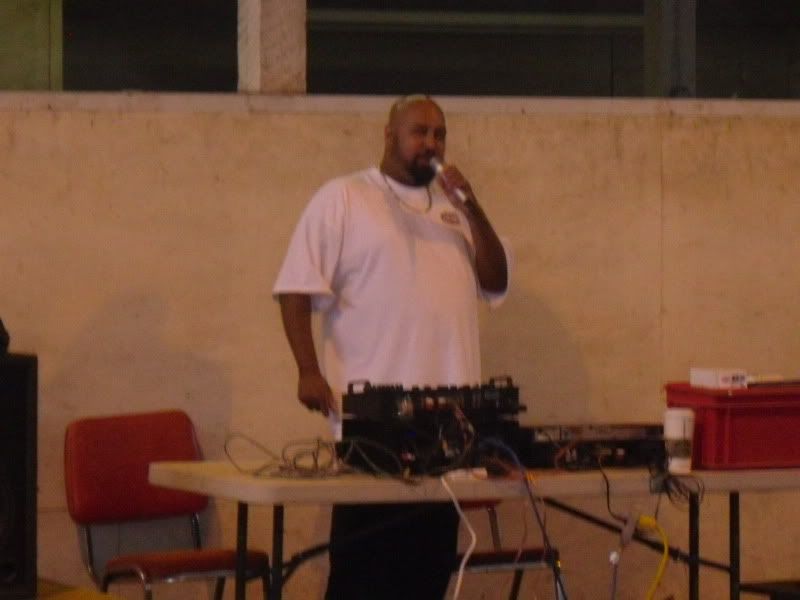 A couple of the basic Ob competitors