Protection Demo's starting with Barry Jr.'s little 7 pound MinPin x Chihuahua cross taking a bite from his son Dusty, lol!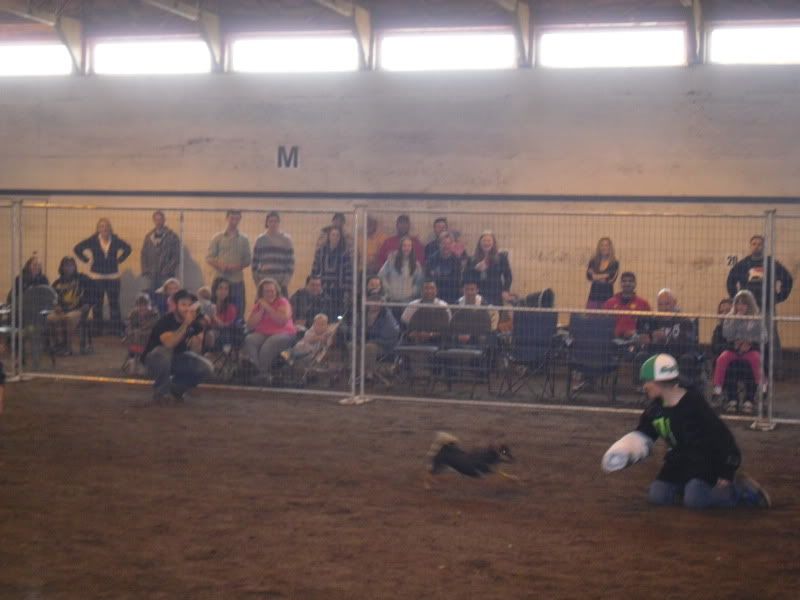 Protection demo on sleeve with Reno, my Belgian Malinois. This guy hits so hard and fast, I wish he could have been in the competition.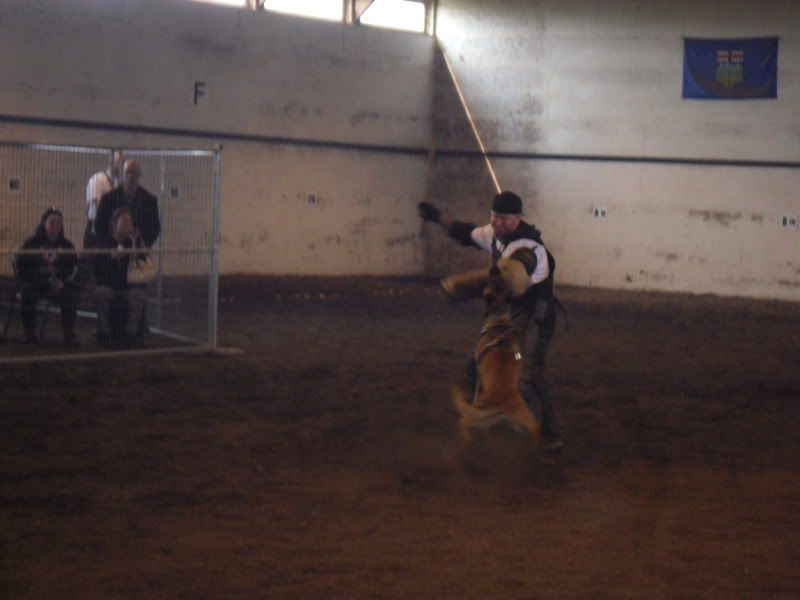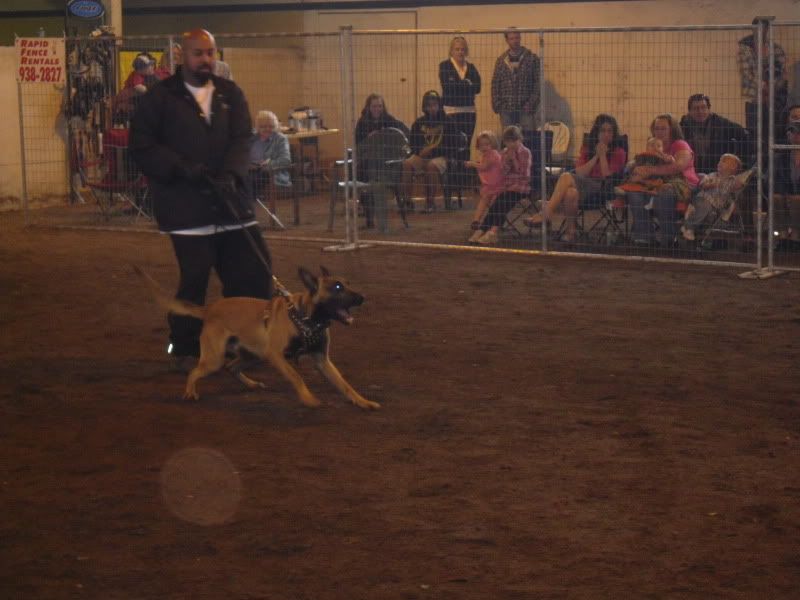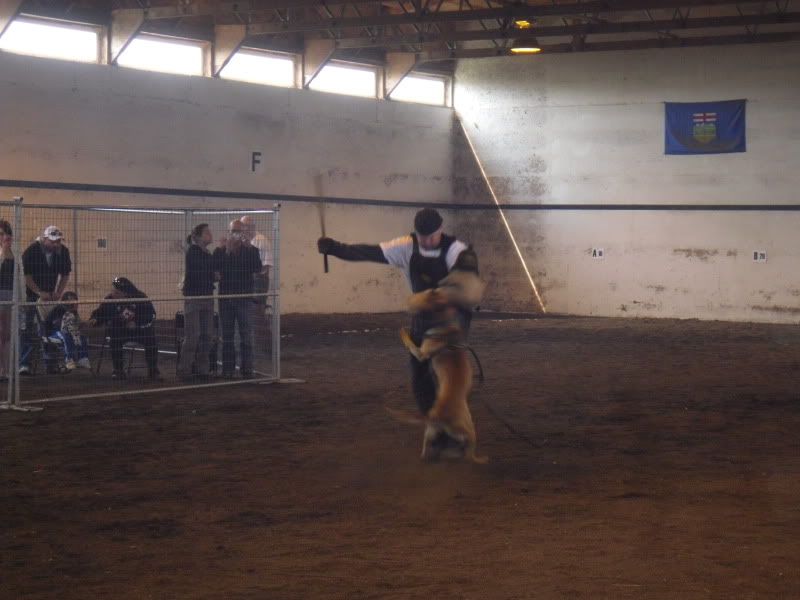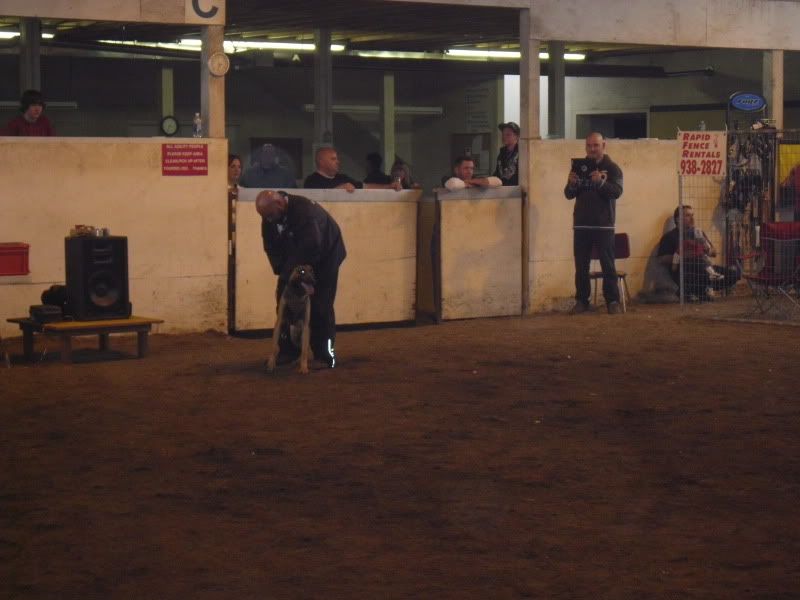 Protection demo in bite suit with Stano's Ultimate "Son of the Beast" Rogue. This dog is so intense, and bites super hard, the crowd stood back when he came out! Poor decoy Danny had to take the brunt of his hits with limited padding, OOOOUUUUUUCCCCCHHHHH
No one likes to takes bites from Rogue with a suit, let alone the sleeve!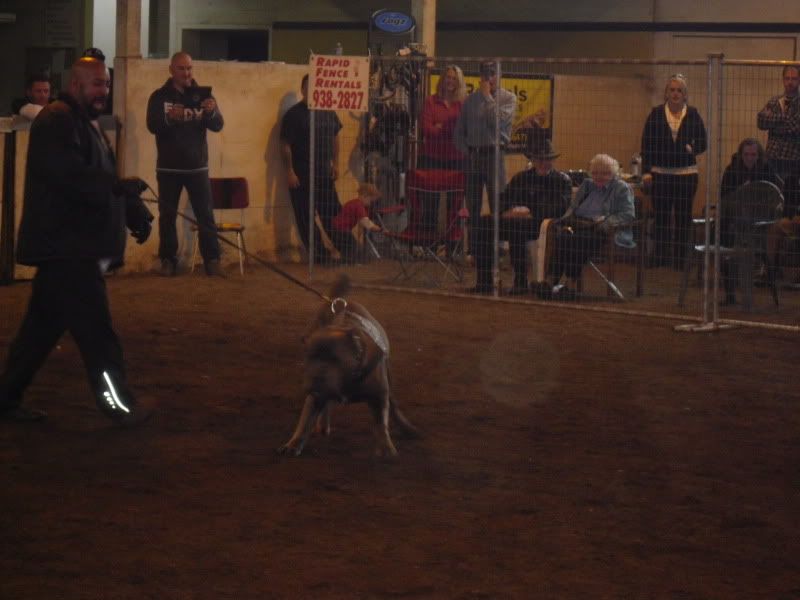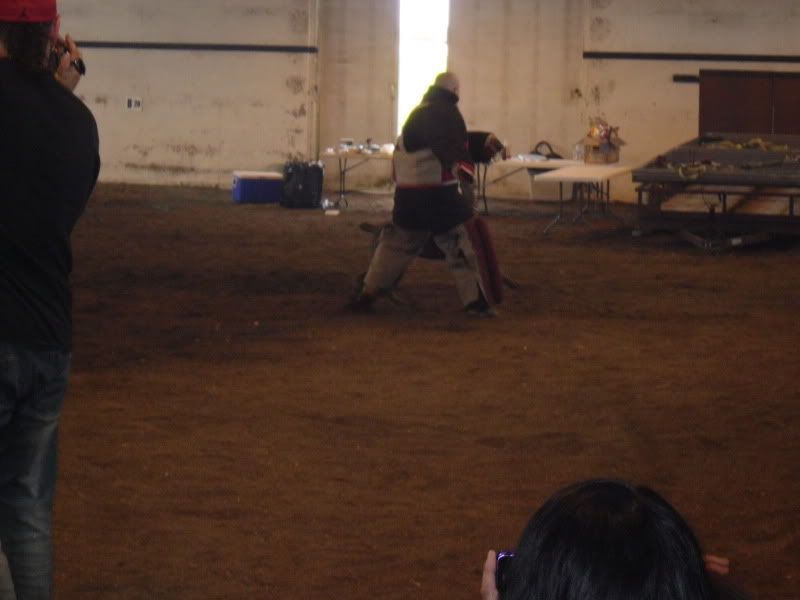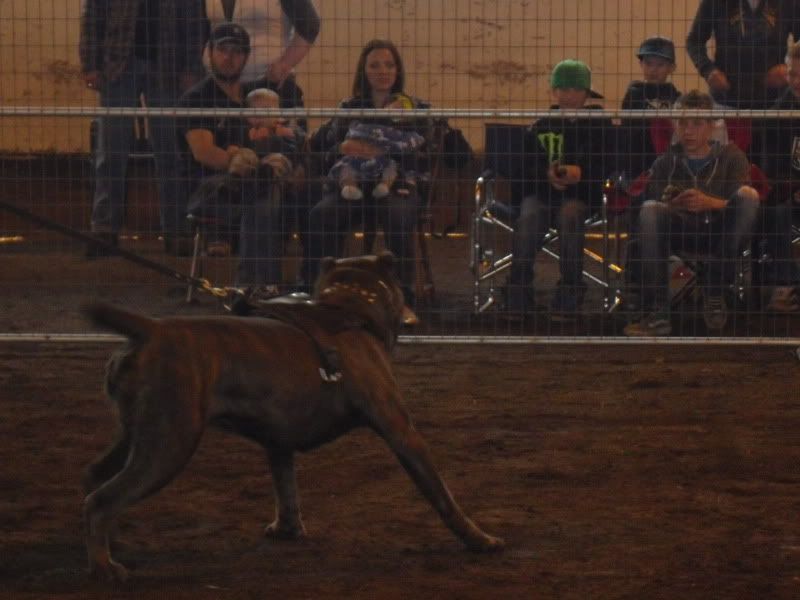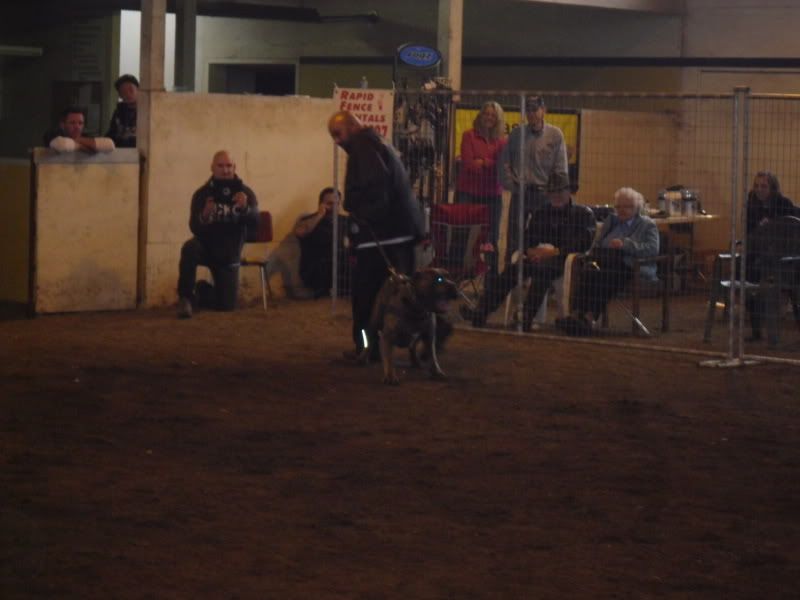 Driviest Puppy Competition
First up, Jason and Rocky Mountain Cane Corso "Bodacious"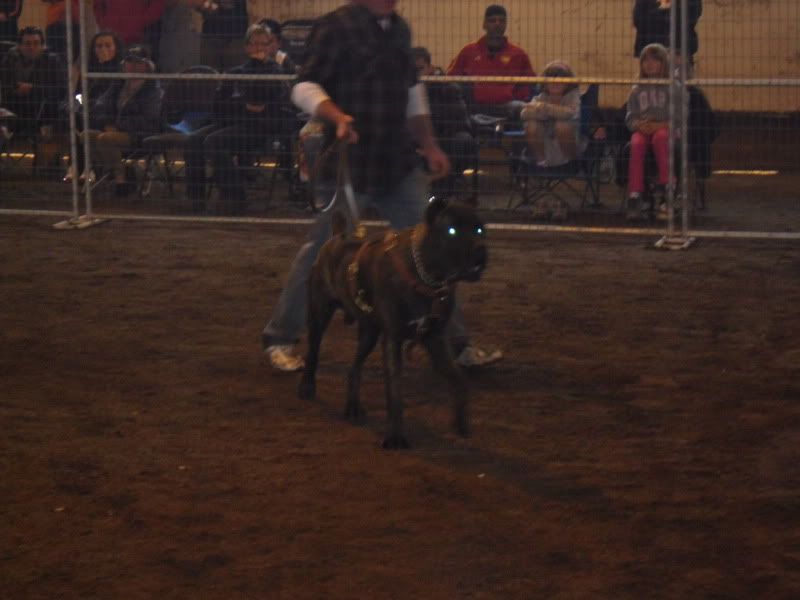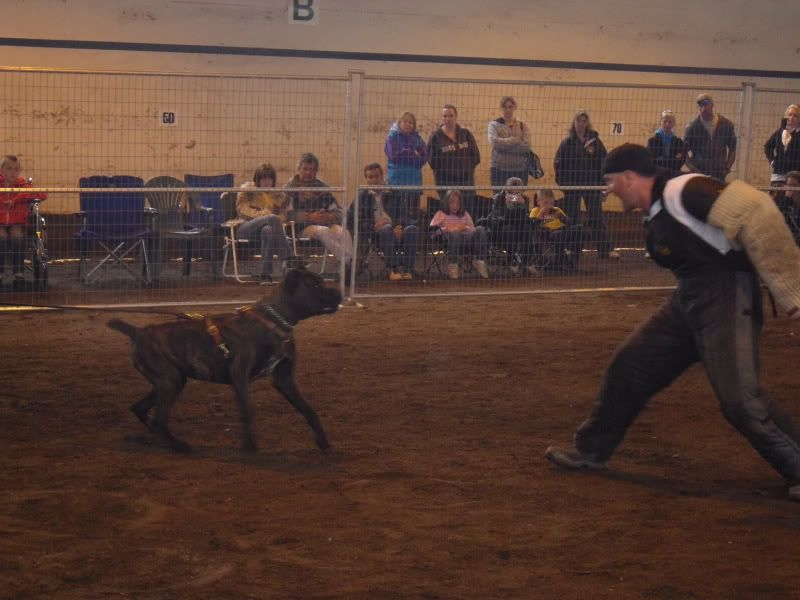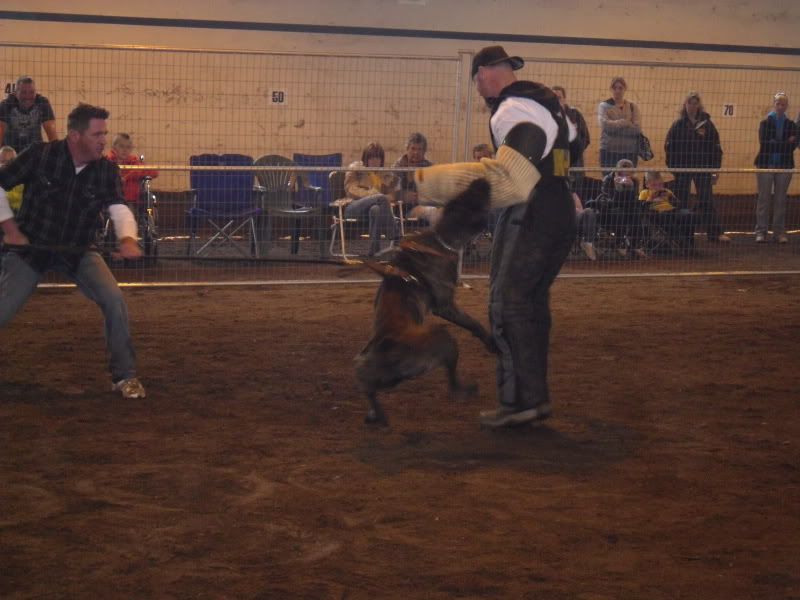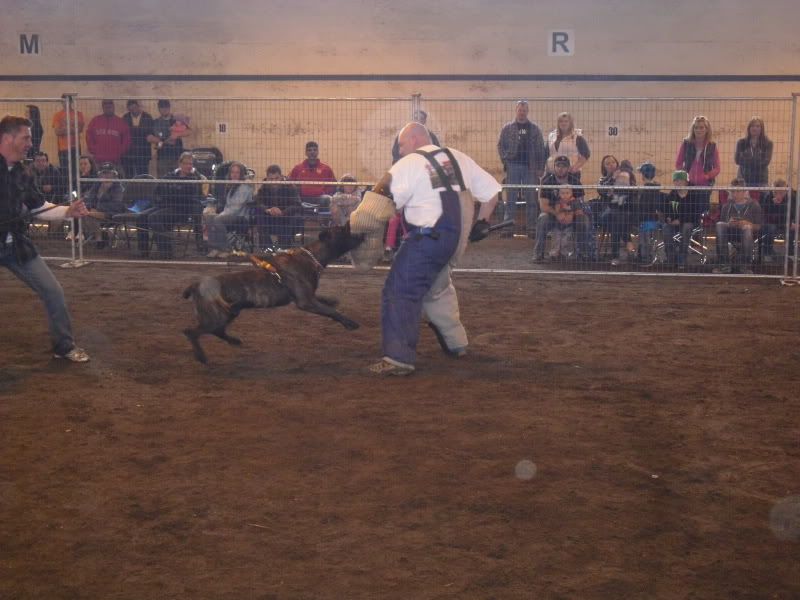 Next up was Stano's Ultimate "Jax" with his owner John.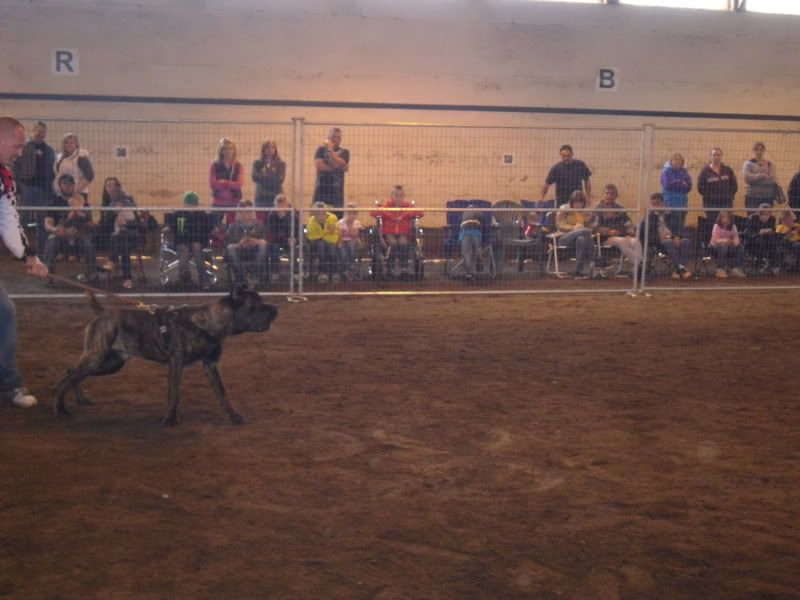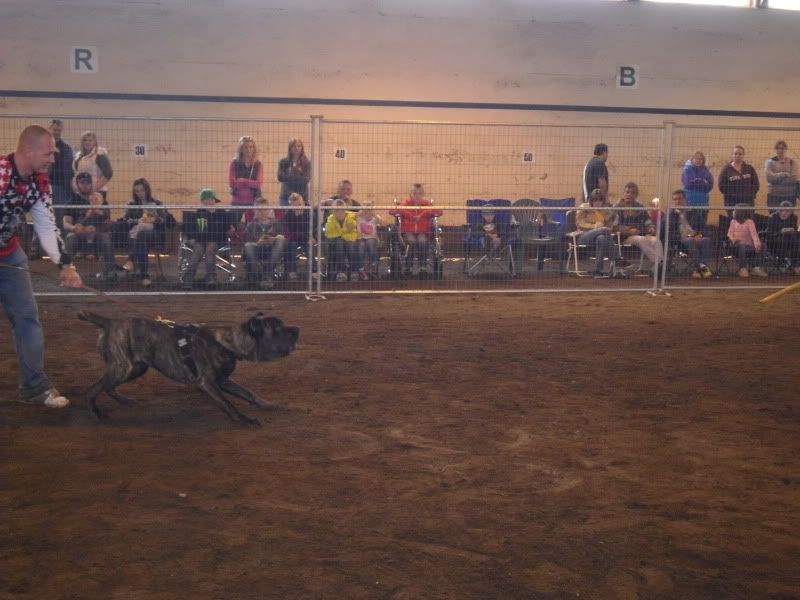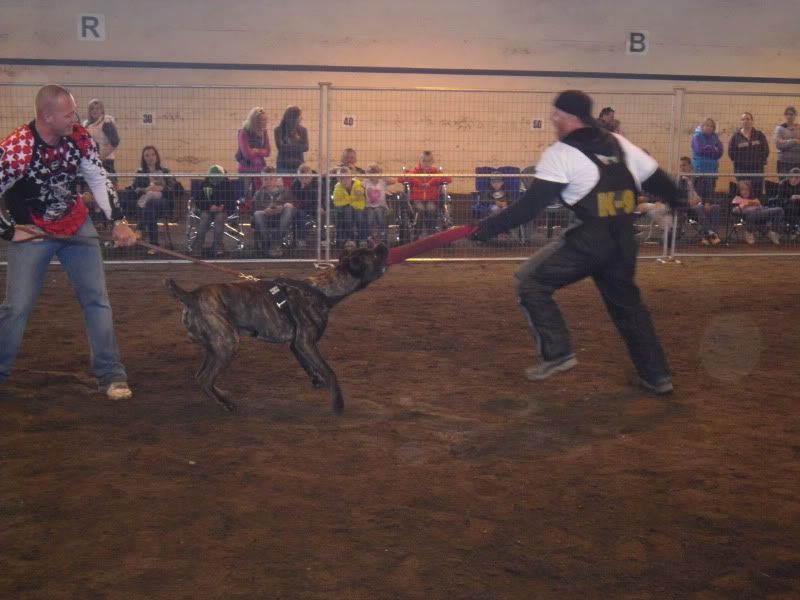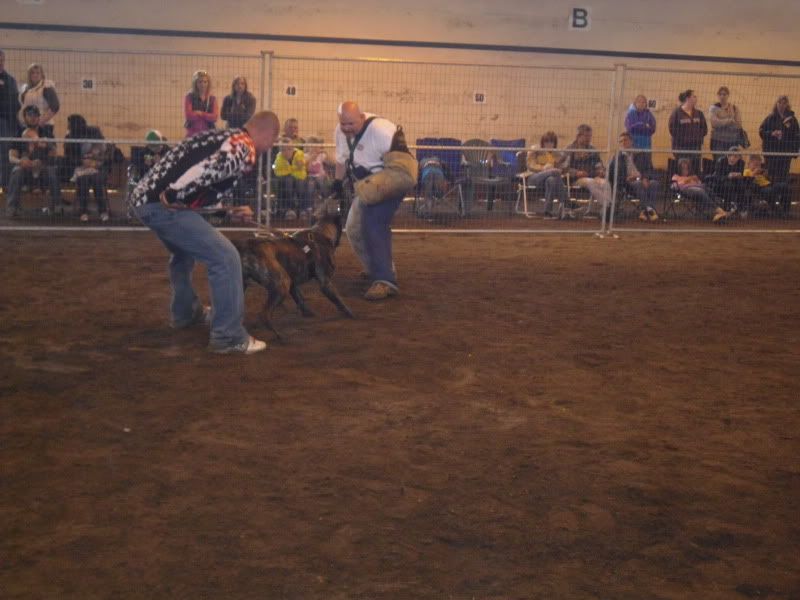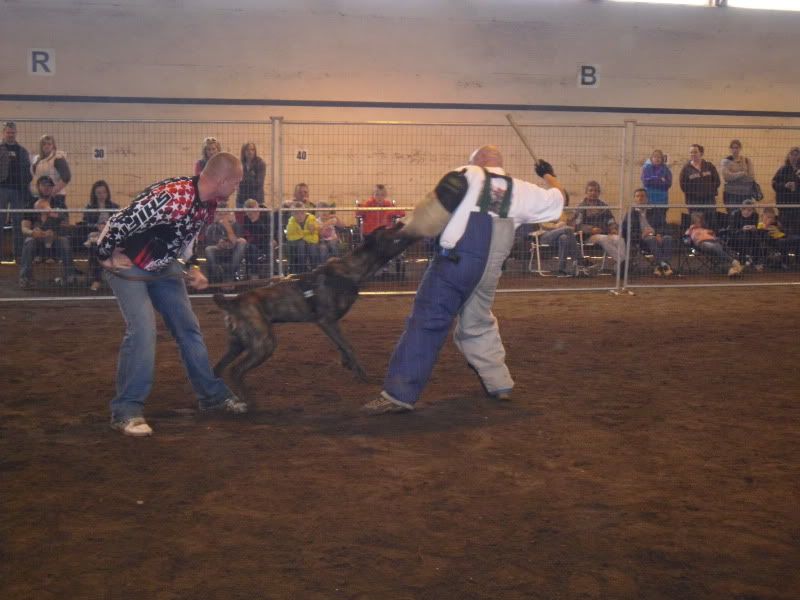 More pics to come shortly.............