I started transplanting some Yucca hybrids tonight and took a few photos of their roots. It's always interesting to see which parent has dominant genes.
Yucca rupicola x filata has rupicola type roots (MB seed from Germany).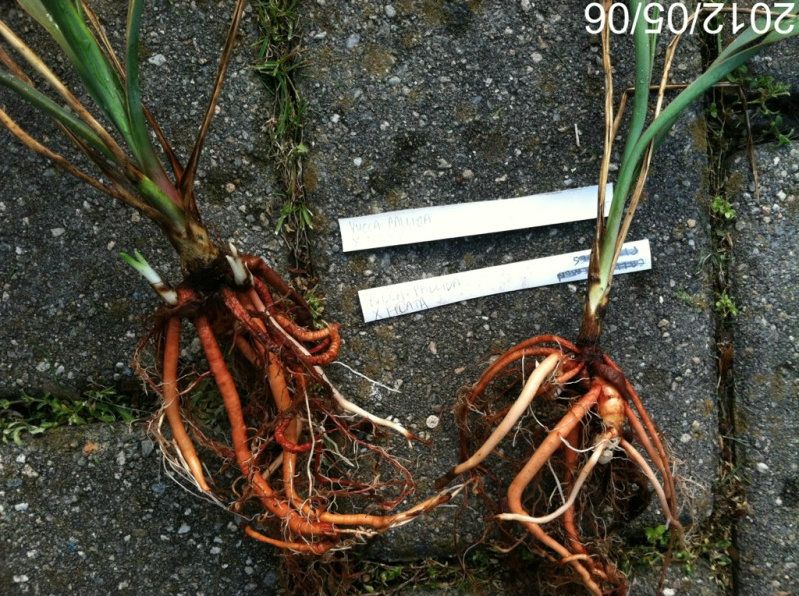 Yucca gloriosa x filata hybrid (Benny seed).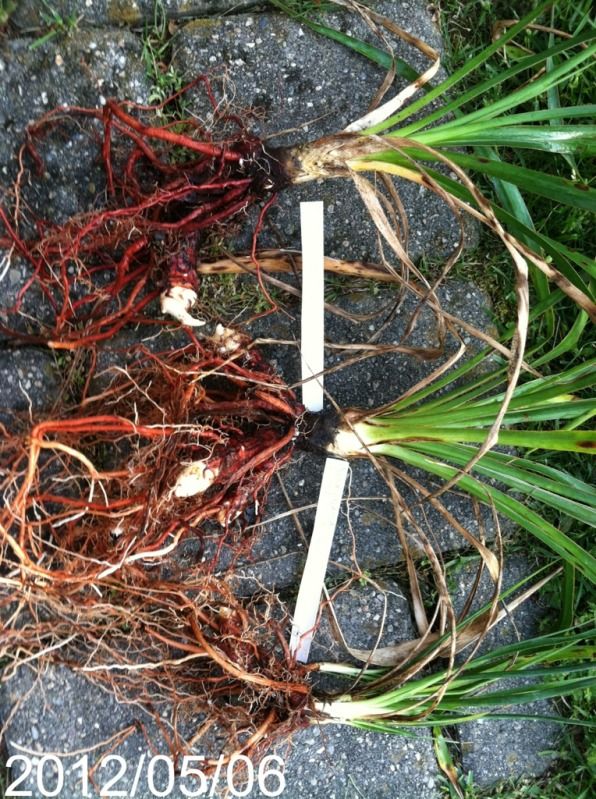 Yucca 'flaccida x' hybrid (Benny seed).
Yucca linearifolia x recurvifolia sure has linearifolia type roots. (seed from Horst of Germany)