Hi Rob,
(1). What causes a yucca to bloom ?
not sure of exact answer. Some Yuccas seem to bloom every season, some every other season and some less often. Here's a Y. glauca x filamentosa which has NEVER bloomed for me and I started the seed back in 2000.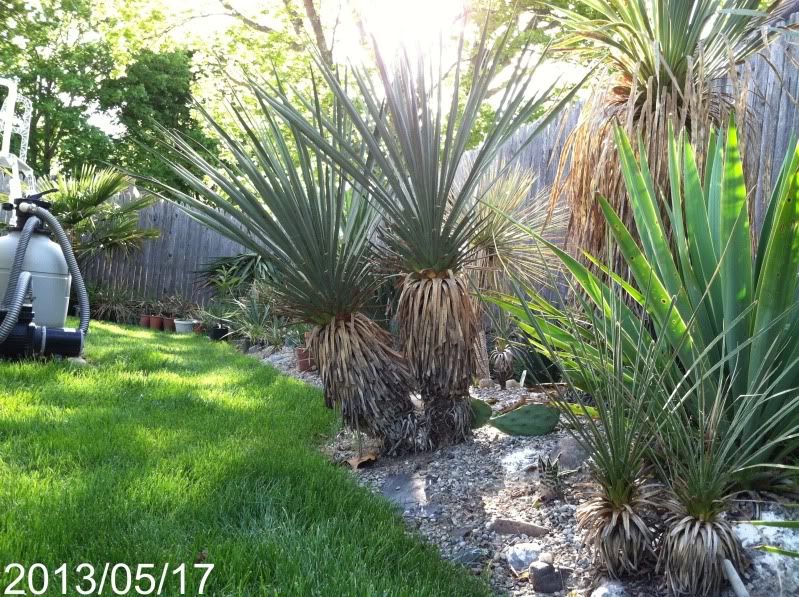 (2). What causes a yucca to seed ?
the Yucca moth pollenates the flowers. Seed will not form without the Yucca moth or people who pollenate the flowers. Wind does not pollenate Yuccas.
(3). Why do some yuccas in bloom not set seed ?
same answer as #2. You need the Yucca moth or a person has to pollenate the flowers. Here's a Yucca moth in my garden.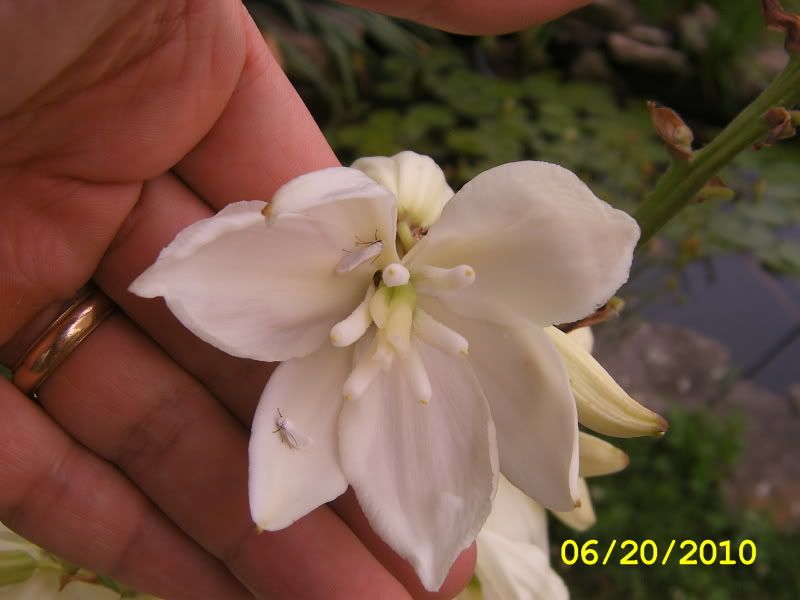 (4). Do blooming yuccas always create another crown shaft (branch) ?
it depends on the species of Yucca. Filamentosa and Flaccida do not trunk. Many other species do.
(5). Can blooming be stopped on a yucca plant and (or) can branching be stopped on a yucca plant ?
I've never tried to stop a bloom. I guess you could cut off branches??