Yucca recurvifolia 'Highway 421' performed very well during the 'winter from hell'. I lost many forms of gloriosa/recurvifolia from the cold but 421 did very well. Here she is.....thanks Don!!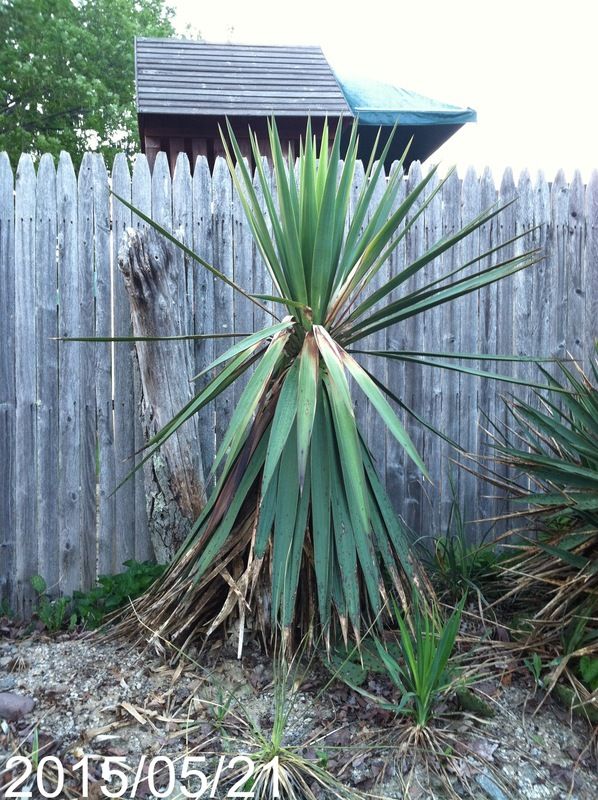 Y. gloriosa 'aloifolia form' did very well. I'm very surprised.
Here's Y. gloriosa 'narrow leaf form' from John D of NJ. Dead above the snow line. All spears are dead.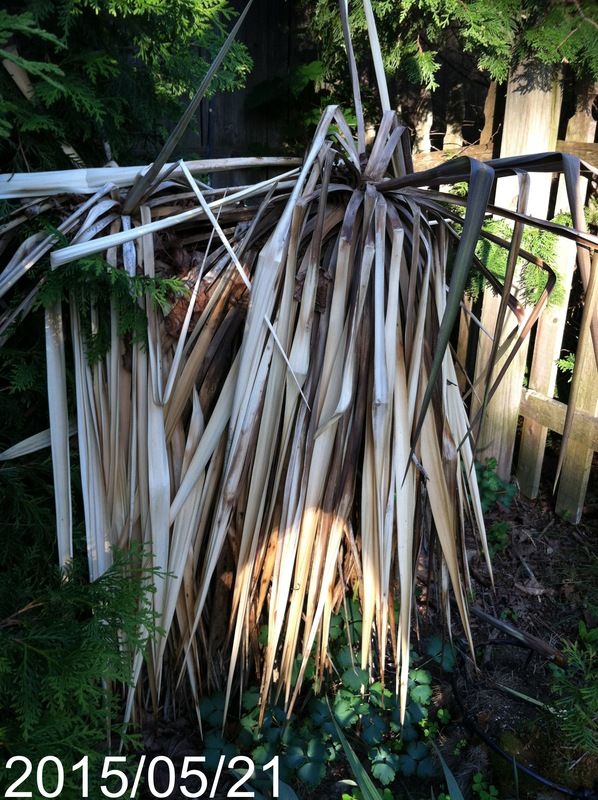 First bloom, Y. glauca form from Wyoming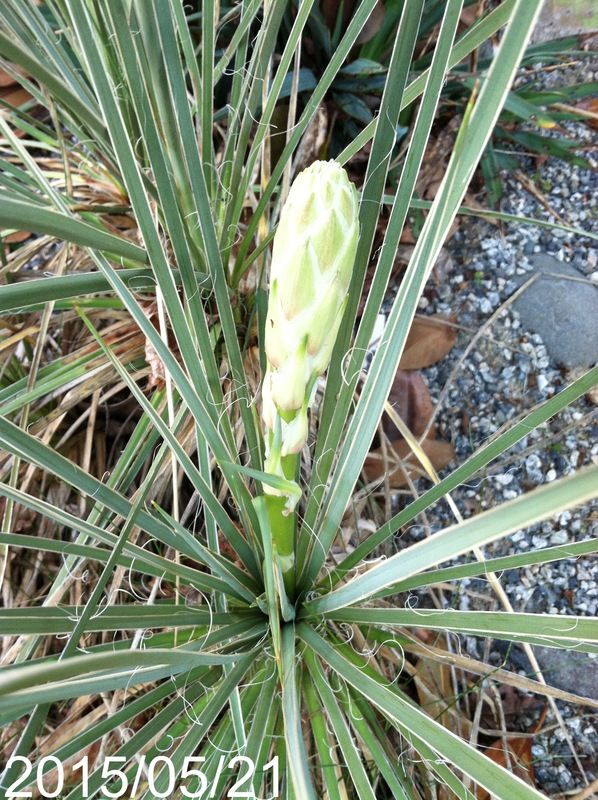 Second Yucca bloom I spotted today. Yucca arkansana 'Moud City, MO'.