Benny's hybrid of Y. fila x rostata is just amazing. Huge bloom, long lasting, great looking leaves year round. The pod with the red tie is crossed with flaccida x reverchonii-thompsoniana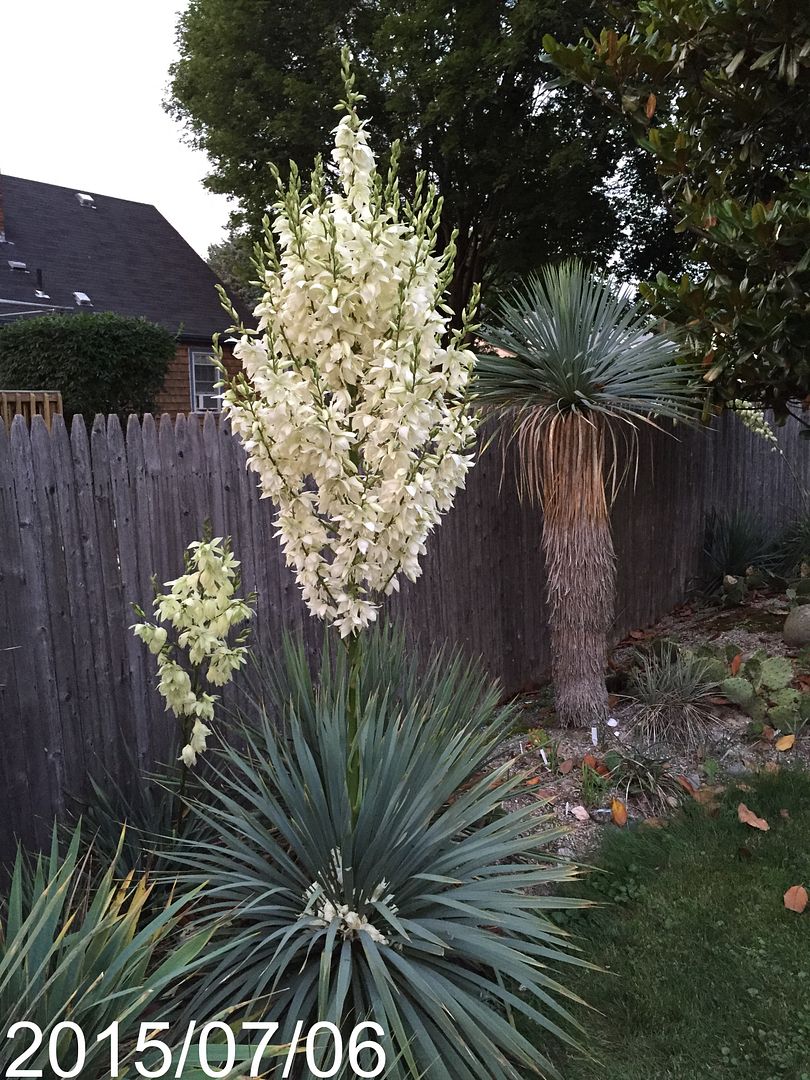 Another form of Benny's Y. fila x rostata is blooming again this season after blooming last season.....how cool is that.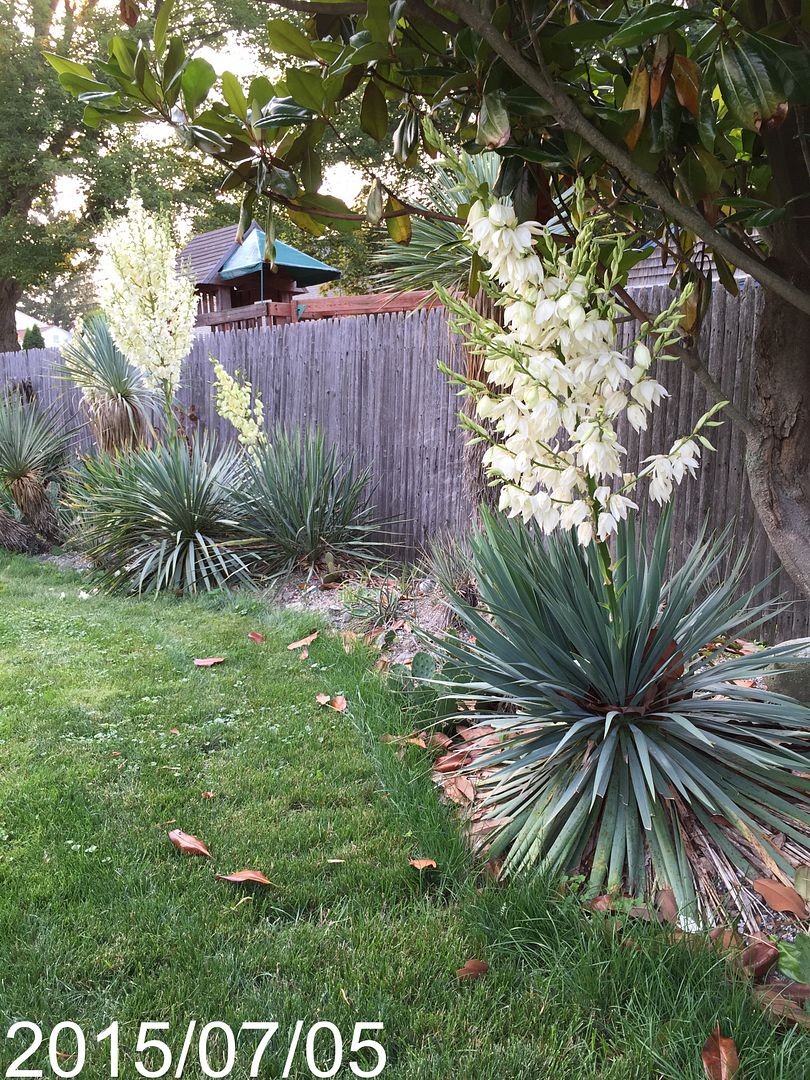 I've been pollenating like crazy. Here's some pollen from Y. flaccida x reverchonii-thompsoniana getting ready to be crossed with fila x rostrata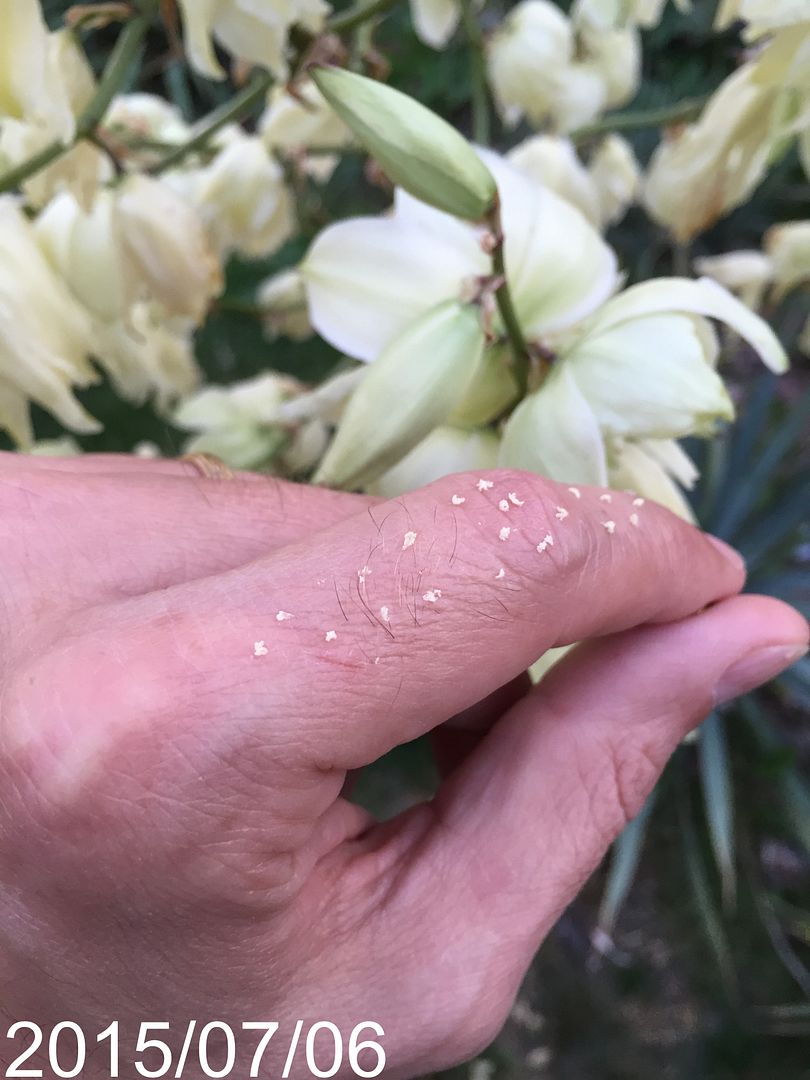 nice hybrid between ((#2142 Yucca sp. [gloriosa forma robusta] "Hæstrupvej" x Yucca flaccida [forma glaucescens])) and fila x rostrata. This should be great for northern gardens.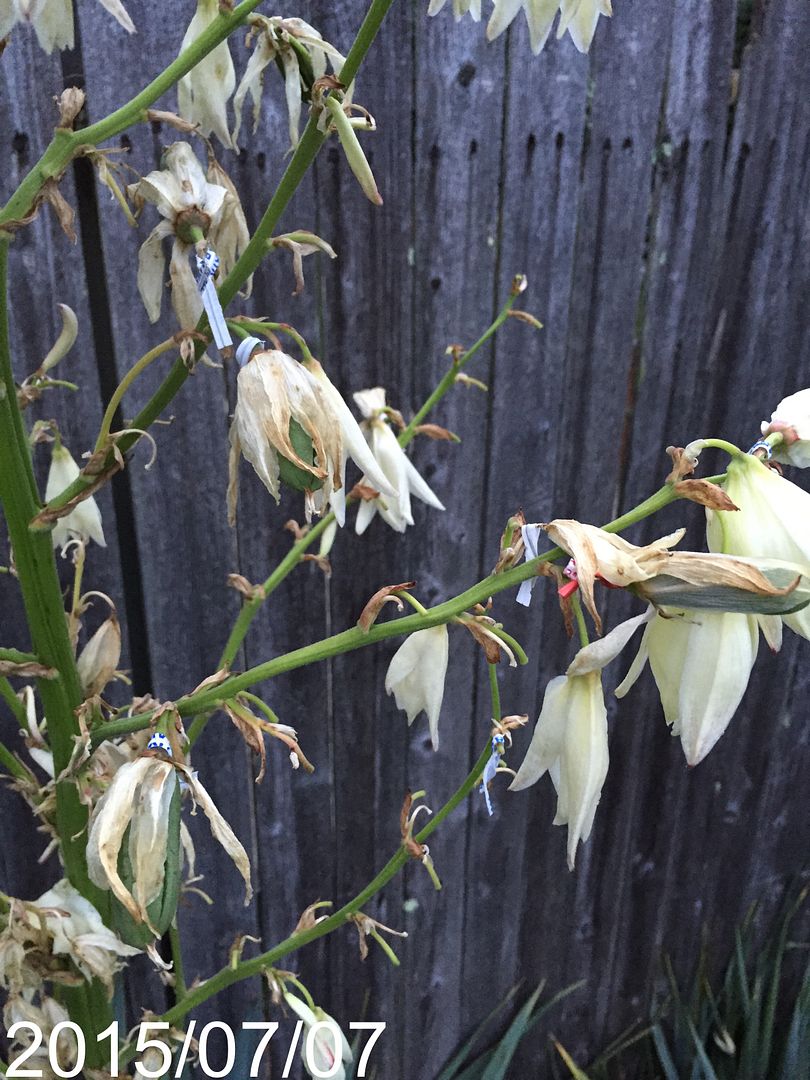 Yucca elata is a BEAST! Not sure if I can pollinate that, it's over 15 feet tall!!!!!! That's a 6 foot tall fence behind it. Look at the bloom next to it for scale